There are many ways you can help raise money for North Park without spending any extra money!
Box Tops – Keep clipping and turning in those Box Tops and Labels for Education!
They will now be collected daily – deposit them anytime in the special collection container located in your classroom.  Don't forget to label them with student's name and teacher.
We will keep track of all Box Tops/Labels for Education turned in by each student for drawings to be held 3 times per year for a chance to win gift cards.  25 Box Tops/Labels for Education = 1 raffle ticket.
Box Tops/Labels for Education Class Trophy –  Each month the class that turns in the most Box Tops/Labels for Education will get to showcase the trophy in their classroom.  The winners will also have their class picture with the trophy posted at school!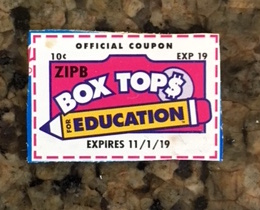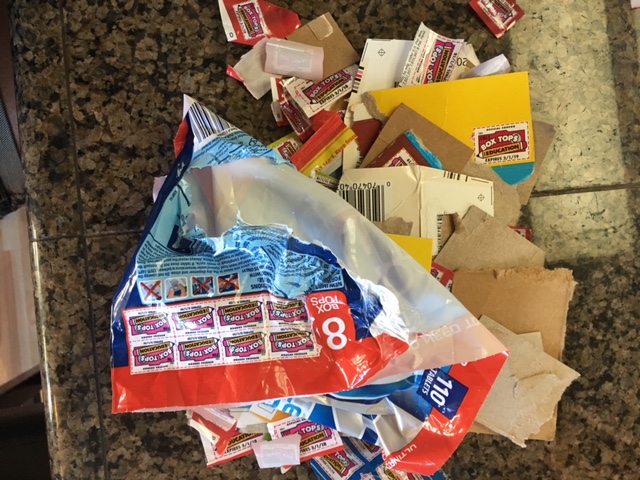 Cutting Examples:
<———————
Perfect!
———————>
Still ok, just not as good.
Ralph's Rewards Program  –  Don't forget to re-register your Ralph's reward card at www.ralphs.com.  Participants are required to re-register community contributions every September. By registering your rewards card, Ralph's donates a percentage of money spent in the store to our school each year.
To register:
visit http://www.ralphs.com/

log into your ralphs account (create one if needed)


click on "My Account"

scroll down to "community rewards"

click on the orange "re-enroll" button

enter North Park Elementary PTA's organization number – #81532

select "North Park Elementary PTA" & click the orange "enroll" button
You will then receive a confirmation/update email from Ralph's.  Please note that it can take up to 5 business days once you are registered before the acknowledgement will show on the bottom of your receipt.

Amazon Affiliate – North Park PTA  is a participant in the Amazon Services LLC Associates Program, an affiliate  advertising program designed to provide a means for sites to earn advertising fees by advertising and  linking to amazon.com.   Do you shop online?  Please click on the Amazon link on our website before making your purchase North Park PTA earns a percentage of that sale when your item ships!
Amazon Smile  – On your first visit to AmazonSmile smile.amazon.com, select North Park Elementary PTA and we will receive donations from eligible purchases when you begin shopping. Amazon will remember your selection, and then every eligible purchase you make at smile.amazon.com will result in a donation!
Benefit – Download the app and select North Park Elementary School PTA as your beneficiary. You can even use the app to send and receive gifts cards – free to you and money for PTA! North Park Elementary School PTA has partnered with Benefit as a fundraising solution. It is free to members and free to PTA. Benefit is a free iPhone or Android phone app that can be used to pay for your everyday purchases such as groceries, clothes, home goods, and more. You can pay on site at the store or online. A portion of your purchase goes directly back to PTA. Retailers include Lowe's, Amazon, Target, Starbucks, and many more! For instance, buy $300 worth of golf equipment at Callaway online, and $60 goes back to PTA. Download the app and add PTA as your beneficiary to start giving. Find more information in the app or at www.benefit-mobile.com. Feel free to forward share this to family and friends. The more people who participate, the more funds we will raise.